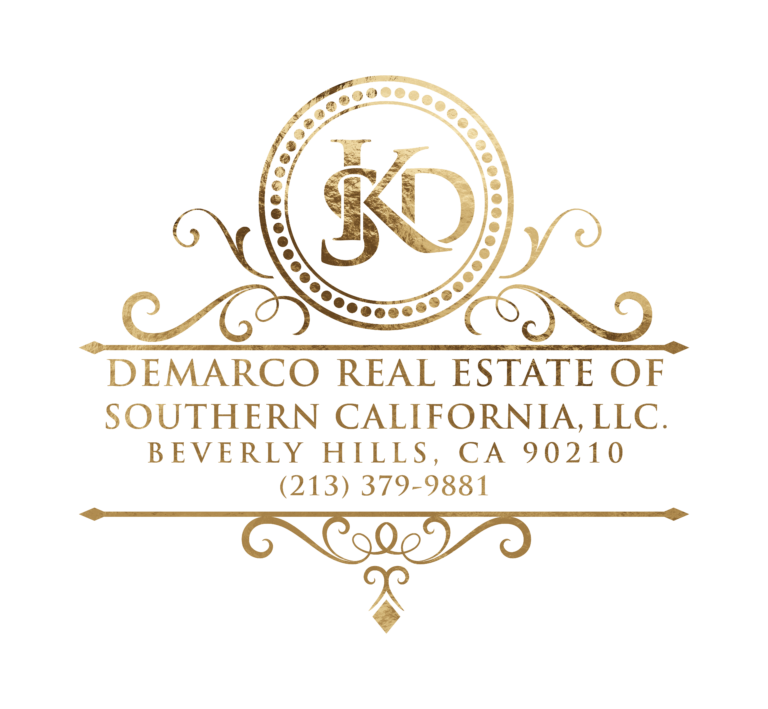 Sean K. DeMarco is one of America's most driven visionaries with a record of success as the owner and Chief Executive Officer of DeMarco Enterprises International, Inc. and DeMarco Real Estate of Southern California, LLC. In addition to being an accomplished entrepreneur, mentor, author, investor, philanthropist, and socialite, DeMarco focuses his efforts on developing and renovating properties for single- and multi-units. Actively involved in real estate investment, property development and rehabilitation, and cryptocurrency, DeMarco leverages his business knowledge and technology expertise. DeMarco uses the power of cryptocurrency to transform dreams into reality. While many people remain skeptical about crypto, DeMarco believes that it is the way of the future: "As inflation rates continue to skyrocket, saving money in a traditional bank account will only lead to a decrease in value over time. Prices continue to go up, but cash remains stagnant, making commodities expensive and less practical."
As an avid and relentless cryptocurrency enthusiast, DeMarco is determined to master its capabilities. His partnership with Crypto allows his customers the freedom to choose new-age methods of digital payments. To DeMarco, customer satisfaction is of the utmost importance, and he wants to take every measure to ensure that all needs are met. "I believe in us all winning at the end of the day," he said. Aside from being an independent thinker, DeMarco has assembled one of the greatest teams in the industry to provide innovative and exemplary service. He has reputable, industry-leading construction and demolition teams to work with his licensed appraisal team, ensuring excellence. DeMarco is always considering new projects and methods for simplifying processes for all investors. Currently, his team's experience and expertise can appraise and evaluate properties to purchase for cash and close in as little as a week. Born and raised in California, DeMarco has amassed impressive knowledge of the California market to help investors personally and financially. His knowledge, paired with his tenacious spirit and go-getter mentality, has led him to create an empire and make financial decisions that positively impact their lives. Consequently, others may emulate this philosophy and become entrepreneurs, leading to a more efficient world.
The owner, Sean, is a well put together bulldog when it comes to finding your perfect home! There's no one better to handle all your real estate needs! If you're looking for professional and efficient, DeMarco Real Estate of Southern California is the place to be
Sean DeMarco of DeMarco Real Estate of Southern California is very educated in all real estate areas and city's! I trust him for finding me the best home for our family or even possibly buying land and building since he is a developer which is very helpful! He is very open, honest and has been open in communication! Would recommend!!
Sean always plays fair love that about him. He makes sure that everyone wins. He's about long term winning. Super cool guy. I truly believe he wants both parties to succeed so that everyone can do future business and keep making more deals! 100% wanna do more deals!!
First person I would choose to help me with my real estate needs. He is a go getter and someone I trust and who works hard to ensure he's providing the best of the best. He will make dreams come true for you!
Sean is such a great person! He is a current, knowledgeable, and professional. I trust his advice because he has spent the time learning and updating his knowledge about the market. Sean is a great person to talk to and a great person in general.
Sean was very easy to get along with, and made the experience flow smoothly with no issues. Would definitely recommend to anyone else.
Great Real estate professional
Very kind and knowledgeable guy. Great Real estate professional.
Very great real estate professional & investor. Kind and knowledgeable guy!
Such a very organized and professional team! Sean knows what he's doing.
I love how Sean stayed wanted to assist even on Easter Sunday! Shows his dedication. Amazing guy.